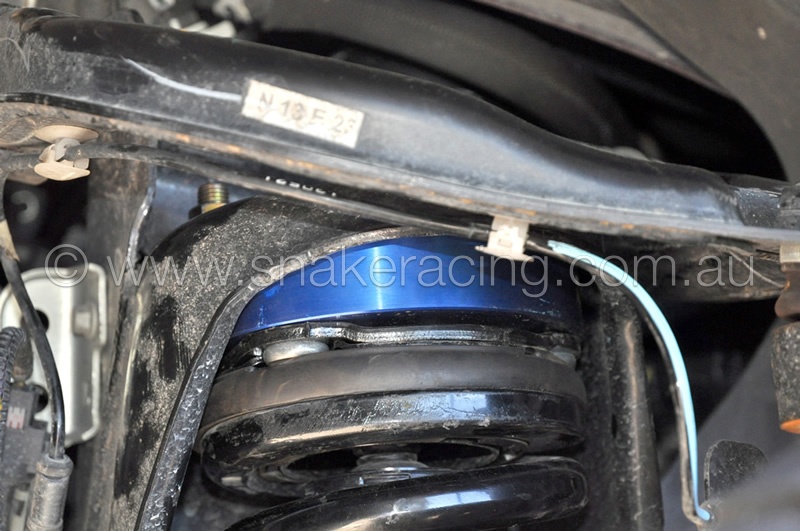 We are asked about this day-in-day-out here at Snake Racing, people wonder why the front of their 4x4 didn't come up as high as the rear after installing a lift kit. When lifting any IFS 4WD over 50mm, the front suspension and steering geometry can't keep up. Installing a lift kit as well as coil strut spacers isn't standard practice and we simply can't recommend it.
WHEN TO USE SPACERS?
The most common application for strut spacers is with stock trucks. Many customers use them to lift the front-end, and level out the overall stance of the vehicle. If you simply want to increase the available ground clearance in a cost effective manner coil strut spacers are for you. One other advantage of coil strut spacers is the fact they won't alter the ride characteristics of your factory suspension, and they are easy to install at home with basic hand tools and mechanical knowledge.
WHEN TO NOT USE SPACERS?
If your 4WD is modified or carries any additional weight, as a rule of thumb Coil Strut Spacers aren't the right option. Any weight that is added will stress the stock suspension which hasn't been designed to handle constant additional load. A quality suspension upgrade will raise the vehicle, offer a more controlled ride on and off-road and be rated to carry additional weight.
To see all suspension upgrades available for your 4x4 click on this link If you need help with a custom application email – sales@snakeracing.com.au
Posted by EVAN SPENCE on Jun 12th 2014