The Par 46 retrofit LED from Rigid industries offers 4 different beam patterns to suit your different applications.
Available in, Spot, Hyperspot / spot combo, Hyperspot, Hyperspot / Drive combo.
with options of 12 or 14 LED's depending on beam pattern these new retrofit lights give the best in light output and choice when selecting the light you need.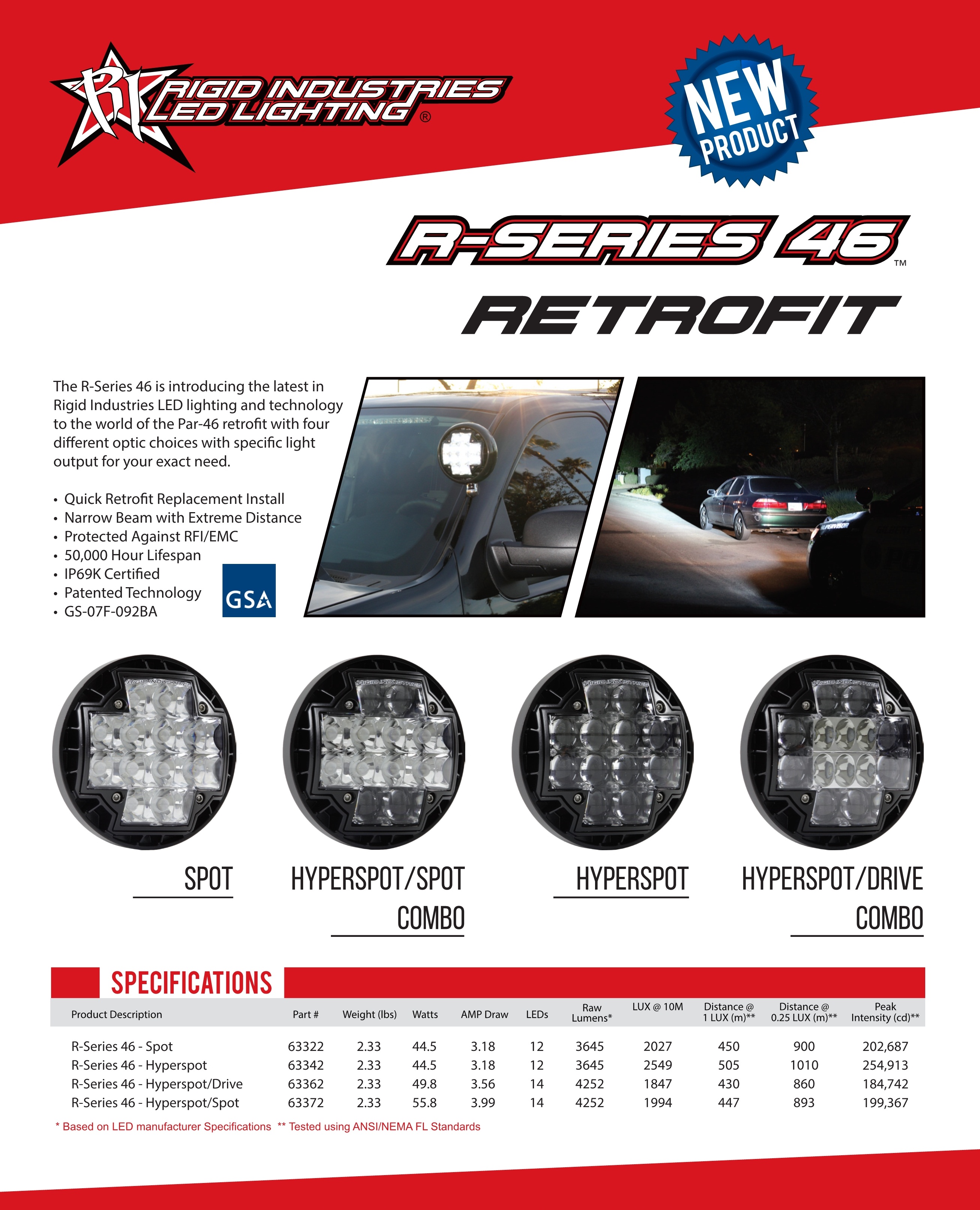 Posted by Snake Racing on Nov 25th 2014