We all love getting away for a weekend and getting the family on board is only part of the quest.
With the growing amount of gear to take the roof has become the next place to carry or store those extra items.
The guys at MSA have gone one step further to have a range of heavy canvas bags with zippers and velcro to keep your gear dry from the elements.
Available in a range of sizes you will find one to suit your need and rack.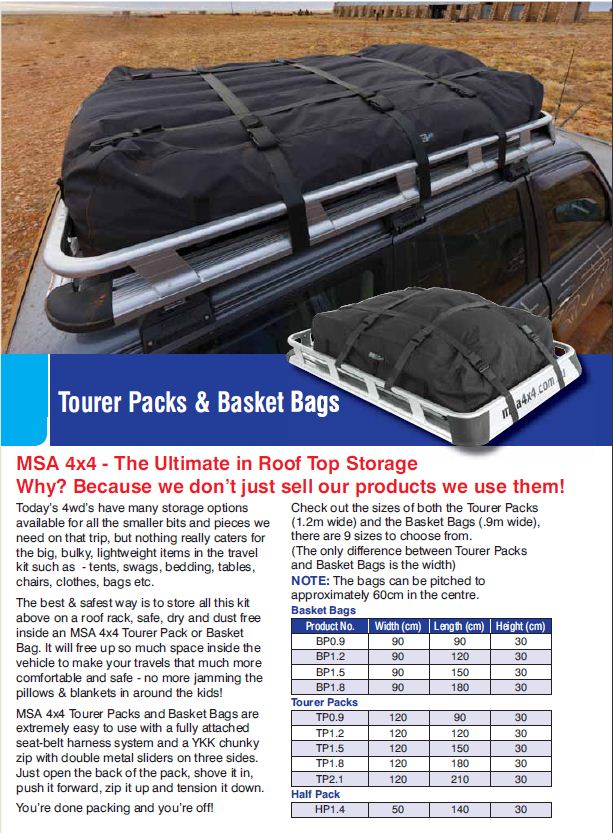 Posted by Snake Racing on Dec 16th 2014